Small Groups
OWLS
Join the OWLS (Older, Wiser, Loving, Seniors) in the Homebuilders Classroom 154 at noon on the second Thursday of the month for lunch, various programs of interest, games and conversation.  Bring your bag lunch and a favorite game. Be sure to sign up in advance, typically the week before.  For upcoming event information visit the weekly newsletter archive webpage.
Ladies Bible Study
The Ladies Bible Study typically meets weekly on Tuesday mornings and during the summer once a month.  For more information about current study readings and meet time, please visit the weekly newsletter archive webpage.
Prayer Shawl Ministry
The Prayer Shawl Ministry meets on the second Tuesday of each month at 1:00 p.m. in the church lounge. The purpose of this ministry is to knit God's love, care and warmth into shawls for those in need. Beginners as well as experienced knitters are welcome.
Women's Book Group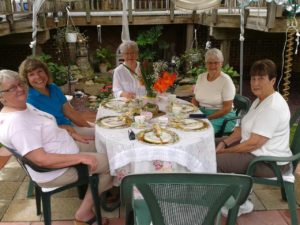 The book club meets once a month in members' homes with the exception of July, there is no meeting  and in August, we meet for tea.  In December there is a Christmas luncheon to choose books for the following year.